Ajout de détails dynamiques à une animation temps-réel de personnage
Real-time animation of characters often relies on a geometric technique called skinning which enables the skin and clothes to follow the skeleton motion. However, dynamic effects - non-rigid tissues vibrations, dynamic wrinkles of skin and clothes - can not be generated by it. However such deformations are of primary importance for the realism of the generated animation. In this paper, we propose two intuitive methods which address those specific problems with little increase in computational cost of the animation. Our tools can be combined together on an existing animation sequence to enhance its realism, with no need to change the original animation, no mechanics precomputation and no modification of the model. We illustrate our results with several characters and animals animations.
L'animation temps-réel de personnages repose généralement sur une technique d'habillage, appelée skinning en anglais, permettant à la peau et aux vêtements de suivre les mouvements du squelette. Cette technique n'engendre malheureusement aucun des effets dynamiques - vibrations des tissus non-rigides, plissement variable de la peau et des vêtements - pourtant cruciaux pour le réalisme. Dans cet article, nous présentons deux techniques complémentaires pour ajouter ces effets de manière intuitive, tout en limitant au maximum les sur-coûts lors du calcul de l'animation. Combinables entre eux et rapides à mettre en place, nos outils améliorent le réalisme visuel du mouvement sans nécessiter de modification de la séquence d'animation de départ, de précalcul mécanique ni de modification des modèles. Nous illustrons nos résultats sur des animations variées de personnages et d'animaux.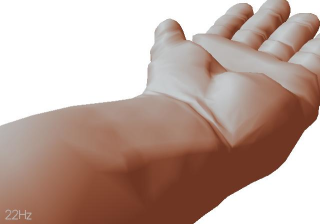 01_main_bb.jpg (16.44 Ko)
Télécharger le fichier
Fichier principal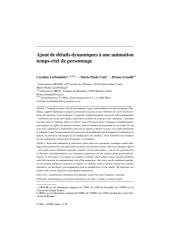 larboulette_tsi06_final.pdf (3.9 Mo)
Télécharger le fichier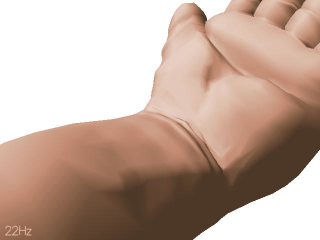 02_main_bb.jpg (15.33 Ko)
Télécharger le fichier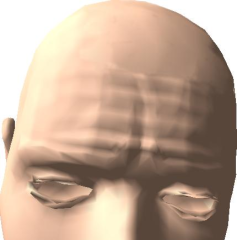 03_front_femme.jpg (13.39 Ko)
Télécharger le fichier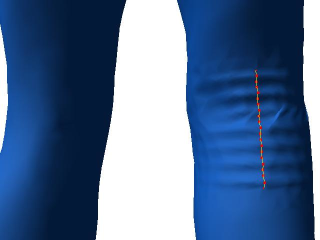 07_panta.jpg (16.61 Ko)
Télécharger le fichier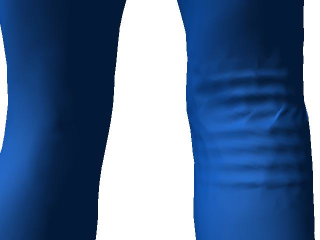 08_panta.jpg (15.41 Ko)
Télécharger le fichier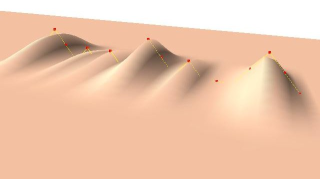 09_carre.jpg (13.79 Ko)
Télécharger le fichier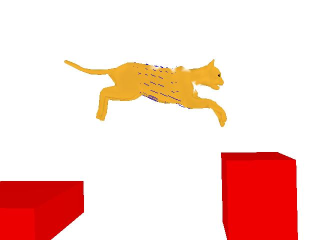 cat_jumping_anim1-0246.jpg (13.83 Ko)
Télécharger le fichier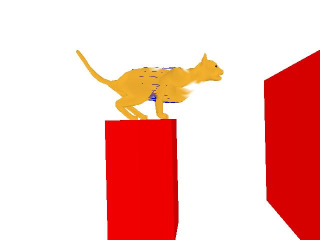 cat_jumping_anim1-0269.jpg (13.77 Ko)
Télécharger le fichier
cat_jumping_running.avi (3.06 Mo)
Télécharger le fichier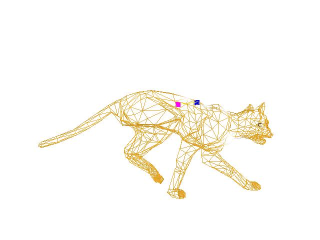 cat_running_wireframe_anim2-0160.jpg (24.9 Ko)
Télécharger le fichier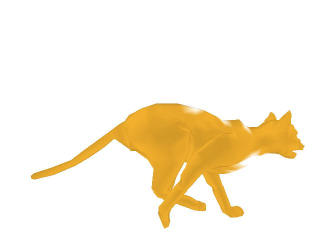 cat_running_with_wrinkles_anim3-0021.jpg (13.32 Ko)
Télécharger le fichier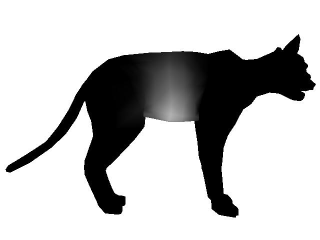 cat_weights.jpg (15.82 Ko)
Télécharger le fichier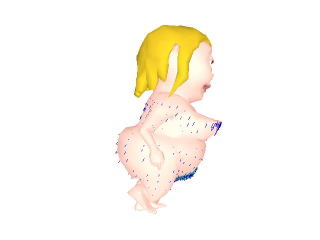 eva_anim5-0591.jpg (15.05 Ko)
Télécharger le fichier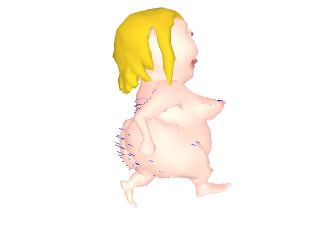 eva_anim5-0594.jpg (14.31 Ko)
Télécharger le fichier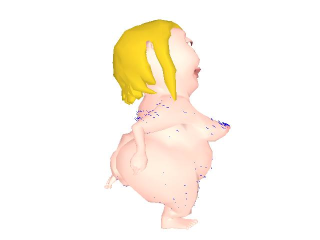 eva_anim5-0597.jpg (14.26 Ko)
Télécharger le fichier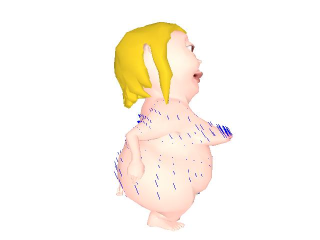 eva_anim5-0598.jpg (16.47 Ko)
Télécharger le fichier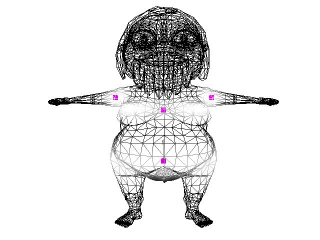 eva_springs_weights.jpg (47.41 Ko)
Télécharger le fichier
eve_4flesh_elements.avi (2.67 Mo)
Télécharger le fichier
hand.avi (2.95 Mo)
Télécharger le fichier
trousers.avi (3.59 Mo)
Télécharger le fichier
Origin : Files produced by the author(s)