Augmented Reality Collaborative Environment:Calibration \& Interactive Scene Editing
This paper presents a innovative environment for collaborative applications in augmented reality. This environment is based on a table-top metaphor where each user, sitting around a table, is head and hand tracked. See-through head mounted devices are used to display virtual objects, as if they were lying on the table, together with real objects.
This approach requires accurate calibration and registration techniques as well as an intuitive user interface in order to allow a realistic combination of real and virtual objects.
We focused on the easiness of the calibration procedure and present a new method that is both very simple to setup and very efficient. This method is used to calibrate together the head mounted display, the hand stylus, the shared interaction space, and the tracking system. It achieves sufficient accuracy for non-critical applications such as product design, gaming, etc? Furthermore, we describe a new method to dynamically add real objects into the system, providing a unified treatment of virtual and real objects. This method can deal with a larger range of objects than existing methods.

Keywords: Augmented Reality, Calibration, Registration, Tangible User Interface.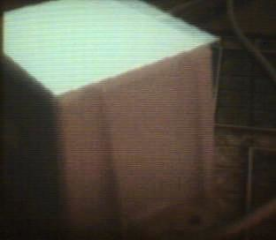 hmd.jpg (7.89 Ko)
Télécharger le fichier
Fichier principal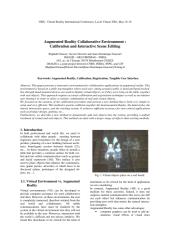 VRIC2001.pdf (274.35 Ko)
Télécharger le fichier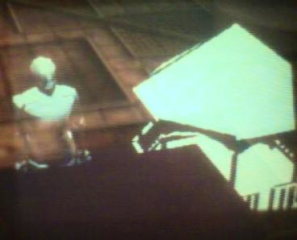 occlusion.jpg (11.38 Ko)
Télécharger le fichier
VRIC2001.ppt (7.52 Mo)
Télécharger le fichier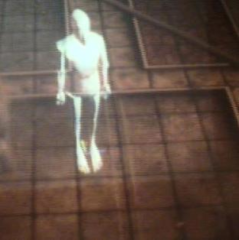 world.jpg (11.18 Ko)
Télécharger le fichier
Origin : Files produced by the author(s)