Perlin Textures in Real Time using OpenGL
Perlin's procedural solid textures provide for high quality rendering of surface appearance like surface aspect such as marble, wood or rock. This method does not suffer many of the flaws that are associated with classical image mapped textures methods, such as distortion, memory size, bad continuity through objects. Being based on a per-pixel calculation, they were however limited up to now to non-real-time quality rendering as is ray-tracing. In this paper, we propose a way to implement Perlin texture using a real-time graphics library like OpenGL.
Les textures procédurales pleines de Perlin permettent un rendu de qualité pour des surfaces comme le marbre, le bois ou la pierre. Cette méthode ne souffre pas de la plupart des problèmes que rencontrent les méthodes de plaquage de texture classique, comme les distortions, l'occupation mémoire, la mauvaise continuité d'une composante géométrique à l'autre. S'appuyant sur un calcul par pixel, elles étaient toutefois limitées jusqu'à maintenant aux rendus de qualité non temps-réel, comme le lancer de rayon. Dans ce papier, nous proposons une méthode pour qui permet d'implémenter les textures de Perlin en s'appuyant sur une librairie graphique temps-réel comme OpenGL.
Fichier principal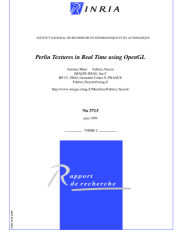 RR-3713.pdf (306 Ko)
Télécharger le fichier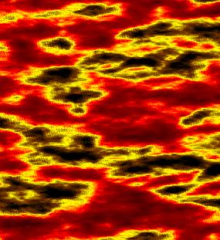 perlin_fire.jpg (24.96 Ko)
Télécharger le fichier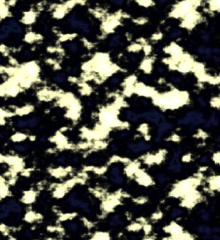 perlin_spot1.jpg (26.25 Ko)
Télécharger le fichier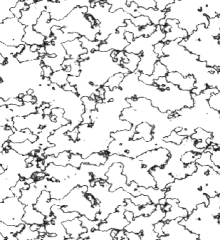 perlin_spot2.gif (19.29 Ko)
Télécharger le fichier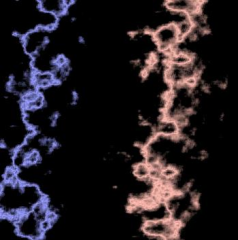 perlin_vein.jpg (17.75 Ko)
Télécharger le fichier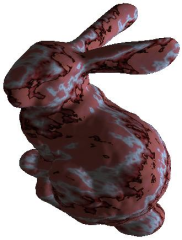 perlinmarble_rabbit.jpg (21.7 Ko)
Télécharger le fichier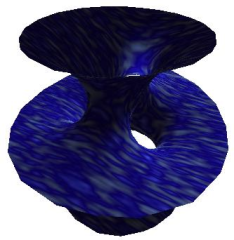 perlinwater_surf.jpg (17.31 Ko)
Télécharger le fichier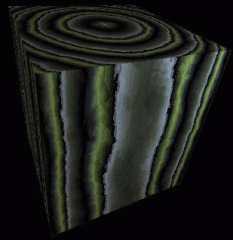 perlinwood_cube.jpg (13.31 Ko)
Télécharger le fichier